Welcome to the website
of Els Knockaert, artist.
With oils and palette knife, Els paints a world full of light and colour. The commitment that you find in every painting and portrait comes from the many foreign parts where she has travelled and worked. Els Knockaert was born in Belgium in 1964, but considers herself a woman of the world having travelled extensively in Asia and Africa and having lived on a farm in Colombia for X years. 15 years ago, she came to live in Olargues, in the South of FrancBeauxe. Els's paintings are full of colour and light and reflect her love of life. Her oil paintings include village life, markets, vineyards,the grape harvest and portraits, all painted in her village and the surrounding countryside.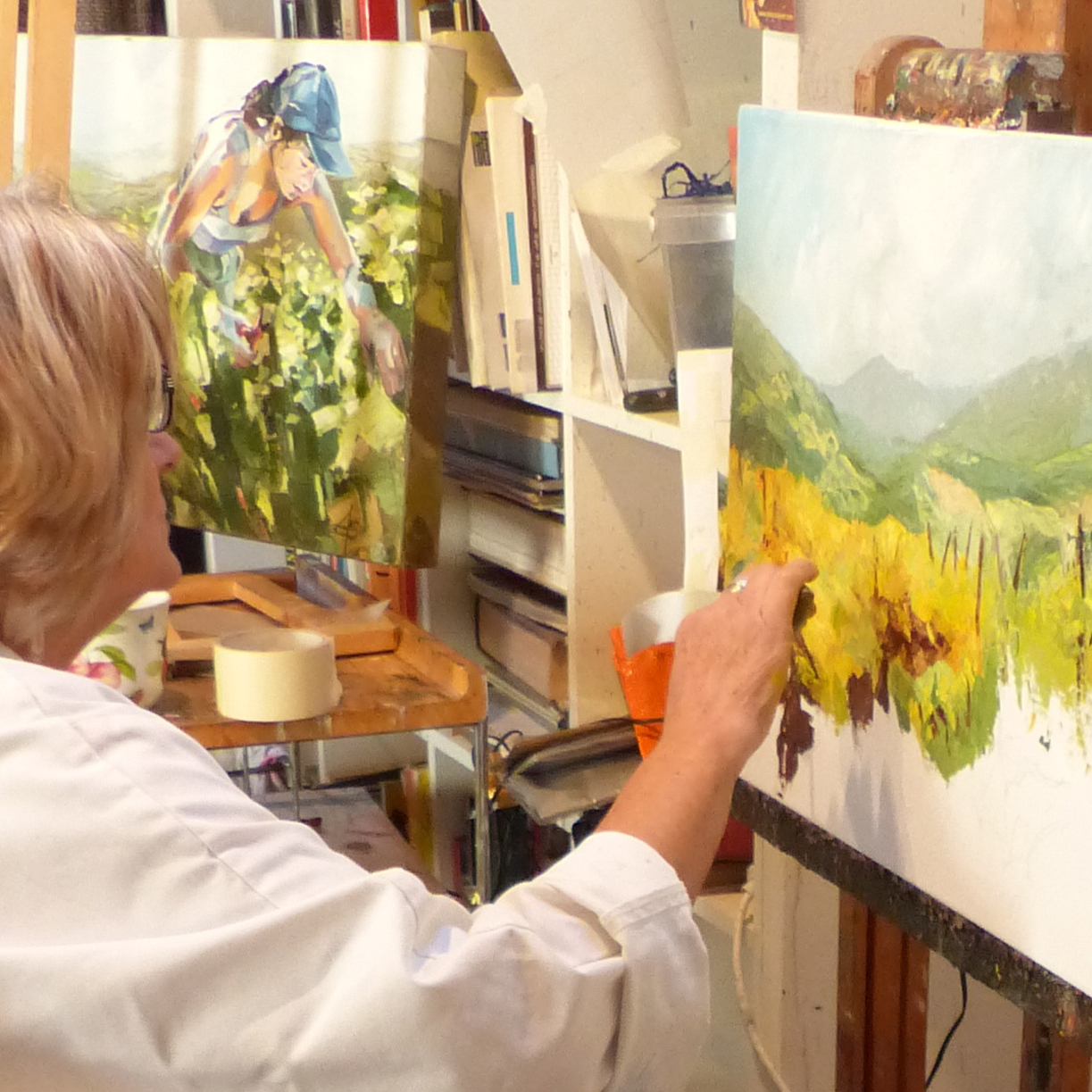 Learn to paint in a fascinating workshop
Els will teach you either basic rules and skills, or to improve them in her studio in the beautiful village of Olargues, classified as 'Un Des Plus Beaux Villages de France' in the Haut Languedoc.
Thank you for your kindness and your professionalism, Els. Thank you for your listening ear and the warm welcome. But above all, thank you for everything I learnt from you.
Hélène de Sérignan
Everyone can do this with a little help from Els. Really, do! I learnt a lot in a short time in a relaxed way. All to Olargues!
Freya Van Den Bossche
Thank you Els for the splendid course that we have just done with you. Thanks to you we were able to acquire new techniques and a new know-how, the result that you allowed us to achieve are great! Thank you for your warm welcome and hopefully next time.
Maryse Laborde